Article Published On
22/09/2021

Estimated Reading Time
3 minutes read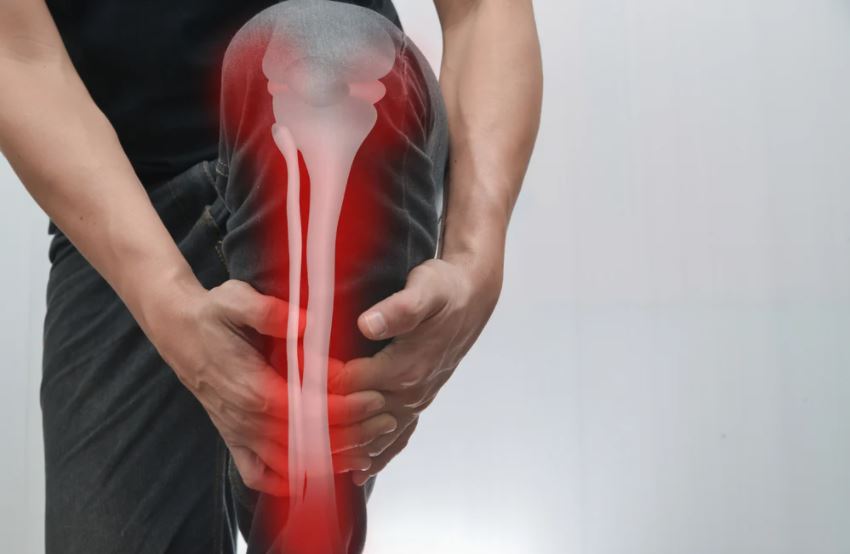 28th February 2021 marks 18th month after Arfel receiving a 'bionic growing metal implant' into his shin bone. He proudly walks into the clinic without any support to get a routine check-up at the same clinic where he was battling for his life and limb a year before. Arfel was 12 years old when he came to Penang Adventist Hospital in December 2018 with the hope of saving his leg which has grown 3 times of its original size. Arfel, who had a growth just below his left knee for the past 3 months could not walk anymore when he 1st came to see Dr Prashant Narhari, a visiting orthopaedic oncology surgeon in Adventist Oncology Center, Penang.
After undergoing several imaging, X-rays, CT scans and MRI, Arfel's leg biopsy showed what the family has feared the most, Arfel was suffering from osteosarcoma, a rare aggressive bone cancer that without treatment could lead to amputation and even death. The cancer is believed to be so rare that its incidence is only 1 in a million. Talk about hitting a bad lottery!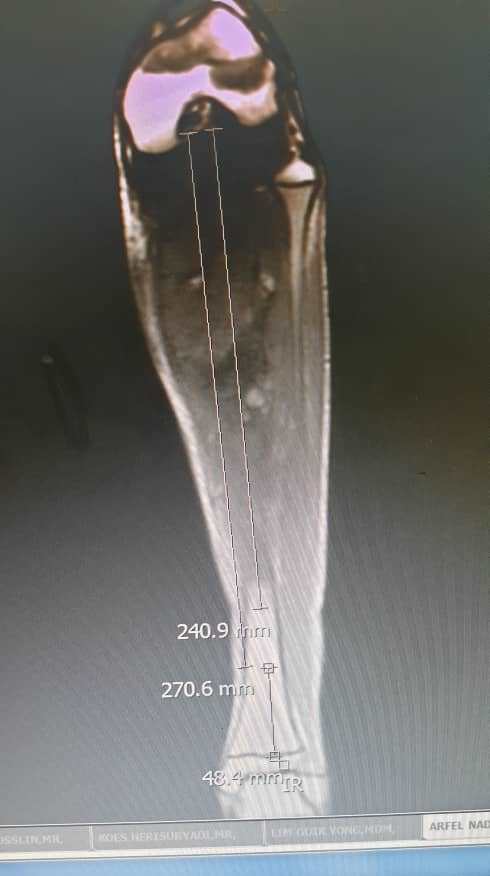 Tumour involved 24cm of proximal left tibia
After a lengthy discussion with the family members, treatment was initiated by Dr Venkata Murali, an oncologist well versed in treating this rare cancer. Arfel showed excellent response to the 6 months long chemotherapy treatment and his tumour reduced to almost half the size. He did not have any more pain and could start walking with some help by the end of his chemotherapy.
Dr Ang Soo Fan, who has taken over Arfel's case after Dr Venkata Murali left Malaysia to go back to his hometown in India, goes on to explains the combined role of chemotherapy and surgery in treating osteosarcoma.
Surgical planning in osteosarcoma is extremely challenging as the surgeon need to excised the entire tumour. In Arfel's case, the tumour involved the knee joint thus the entire upper part of shin bone; the tibia and the knee had to be replaced. "After the tumour is taken out, the problem is not over yet, we have to reconstruct the defect created and to make thing more complicated, the reconstructed part should be able to grow so that at the end of the treatment, both the legs are of same length," said Dr Prashant Narhari. Literally, Arfel had a bionic growing prosthesis implanted into him, the 1st ever in South East Asia region.
Planning for his surgery begun just as he was started on the chemotherapy. A non-invasive expandable custom made proximal tibia endoprosthesis was ordered and designed from Implantcast, Germany. The implant was approximately 27cm in length, designed to replace the shin bone planned to be removed during the surgery. As Arfel is still growing, the implant has an inbuilt motor which allows it to grow using an external hand held device. Mr Eric Tan who helped Dr Prashant to get the implant from Germany said "We can't put a battery in the implant as it will get spoilt once in contact with body fluid, so the motor in the implant gets its energy from an external source, just like wireless charging smartphones."
26th of June 2019, Dr Prashant and his team of 3 operating theatre nurses, 3 implant experts and a dedicated anaesthetist took 6 hours to remove the tumour and replace it with the expandable prosthesis. "I take a lot of physical and mental stamina and most importantly, good teamwork to perform this kind of surgery," said Dr Prashant who does approximately 2 to 4 major cancer surgeries each month.
After the surgery, Arfel was on a religious physiotherapy regime in Penang Adventist Hospital. It took him 3 months before he could walk without any help. Arfel's parents were initially apprehensive on using the external device to help his bionic implant grow. However, after 2 sessions on 'growing' by the implant experts and Dr. Prashant, Arfel's leg was growing as planned. Arfel is expected to continue his 'growth' back home in Indonesia. It takes him less than 5 minutes once every fortnightly and by now, Arfel can do it all by himself.
Post Operation X-rays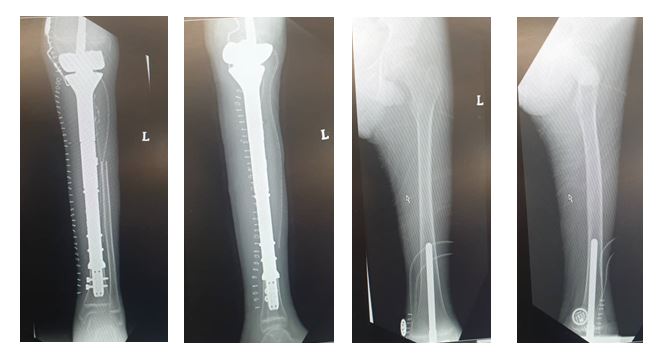 Uncemented Implant with Subcutaneous Placement of Impulse Receiver