Article Published On
12/01/2023

Estimated Reading Time
2 minutes read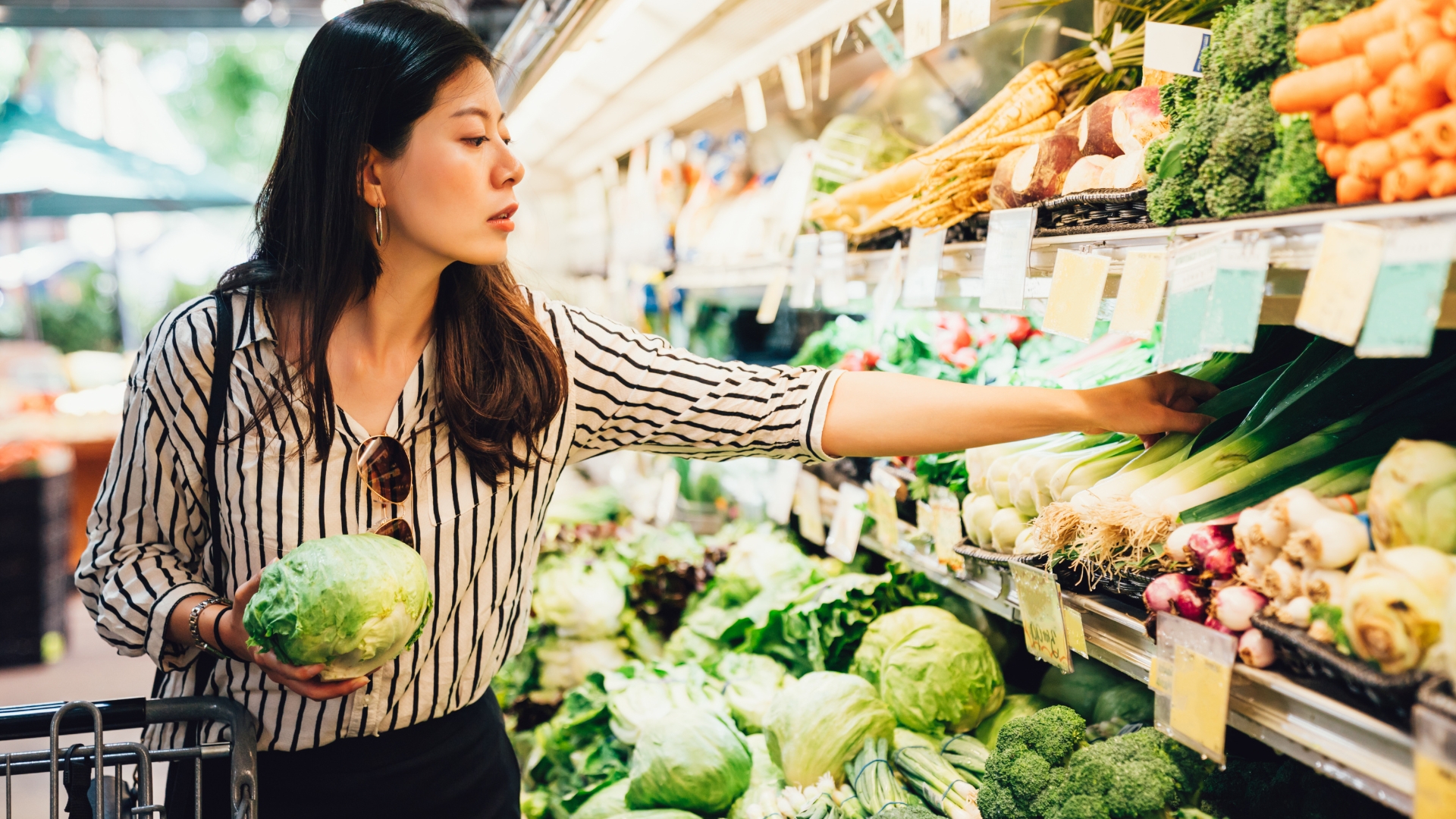 Eating healthy doesn't have to be expensive. There are ways to help spend less on groceries and still put nutritious meals on the table.
Plan your meals
Plan your meals for the upcoming week. Then, make a grocery list of everything you need to prepare those meals. Make sure to also scan your fridge and cabinets to see what you already have. You may have foods hidden in the back that can be used, or you may want to plan your meals around foods you need to use before they expire.
Stick to your grocery list
Once you've planned your meals and made your grocery list, stick to it. Making a grocery list helps you avoid impulse purchases that add up.
Cook at home
Cooking at home can be cheaper than dining out or ordering food delivery. If you cook at home, you get to experiment and try different healthy recipes. By cooking for yourself, you also gain the benefit of knowing exactly what ingredients are in your meals.
Cook larger portions and pack for lunch the next day
Cooking large meals can save you both time and money. Eating out regularly is very expensive. Packing your leftovers for lunch is less expensive than dining out.
Avoid buying highly processed food
You might be surprised to see how much you're paying for highly processed foods like fries, chicken nuggets, crackers, and ready-to-eat frozen meals. They are usually high in sodium, trans fat or added sugar. By skipping processed foods, you can spend more of your budget on higher quality, nutrient-rich whole foods.
Look out for special deals
If you have staple food that you use frequently, you should stock up on them when they're on sale. Just make sure that it will last for a while and won't expire too soon.
Replace meat with other proteins
Eating less meat may be a good way to save money and improve your health. Many plant-based proteins, like beans and tofu, are cheaper than meat. Trying a meatless meal or two might help you save some money.
Buy in bulk
Buying some foods in bulk quantities can save you a lot of money. Grains such as brown rice, barley, and oats, are all available in bulk. This is also true for beans, lentils and nuts. If you store them in airtight containers, they can last for a long time. These are all staple foods that are relatively inexpensive and can be used in a variety of nutritious meals.
Grow your own produce
If you can grow your own produce. Seeds are very cheap to buy. With some time and effort, you may be able to grow your own herbs, vegetables and fruits. Having a continuous supply at home helps save money.
Buy from cheaper online sellers
There are several online sellers that offer nutritious foods for much cheaper than grocery stores. Some focus exclusively on nutritious and unprocessed foods such as mixed nuts.
You don't have to spend much to eat well. In fact, there are many ways to eat nutrient-rich foods even on a tight budget. These include planning your meals, cooking at home, and making smart choices at the grocery store.