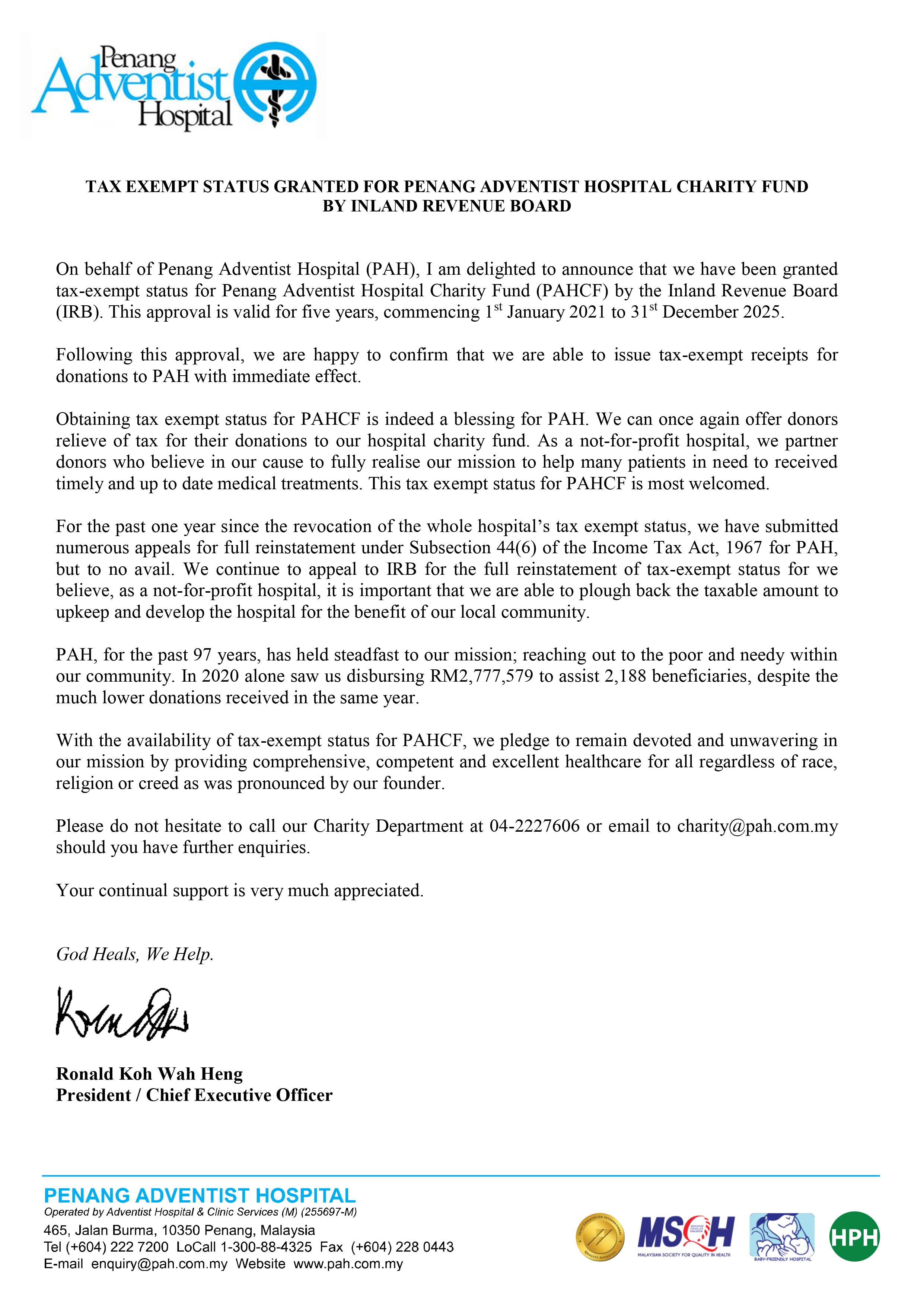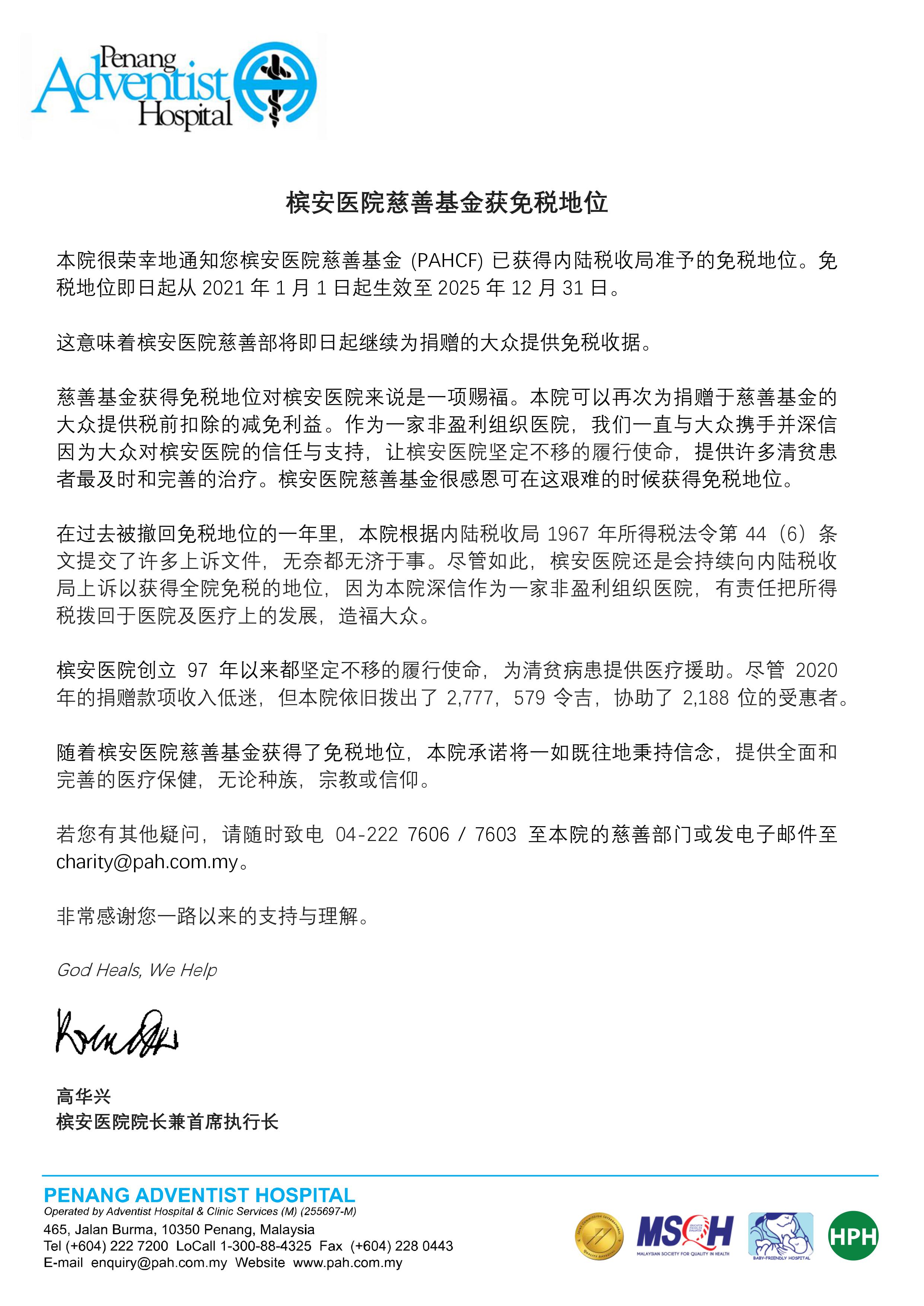 Every gift counts. No gift is too small.
You, too, can help the needy by donating to any of the above charity funds. Your gift will go a long way in supporting the charity fund of your choice. Let's touch a life today. Thank you!
---
Donate Online
Dr. J. Earl Gardner Fund & Cancer Fund
Bank: CIMB Bank
Acc Name: Penang Adventist Hospital Charity Fund
Acc Number: 8605007005
Please send us the transaction slip or banking details with the specific fund name that you have contributed to, donor's full name, IC number, mailing address and phone number to
charity@pah.com.my
for receipt coordination.
---
Alternatively:
you may donate through CIMB Clicks:

---
Contact Info
For enquiries, kindly contact us at: