Article Published On
06/01/2022

Estimated Reading Time
3 minutes read
Yes, it is possible to catch both diseases at the same time.
COVID-19 and influenza are both respiratory diseases. The flu and COVID-19 are caused by completely different viruses. However, both viruses share similar symptoms, including cough, runny nose, sore throat, fever, headache, and fatigue. People may have varying levels of illness with both COVID-19 and influenza (flu). Some may have no symptoms, mild symptoms, or severe disease. Both influenza and COVID-19 can be fatal. Medical experts around the globe are concerned about the likelihood of an overwhelming number of cases of both illnesses, which some are calling a "twindemic".
We should not allow the focus on COVID-19 to overshadow the fact that, for decades, many older Malaysians have been stricken and killed by a more common, persistent, and equally deadly infectious disease, called influenza or flu. We need to put a stop to this preventable tragedy. The World Health Organisation (WHO) estimates that the flu claims 290,000 to 650,000 lives annually, with approximately 90% of the deaths occurring among senior citizens.
In Malaysia, a local study has indicated that those above the age of 65 infected with influenza-like illnesses are at a 10% greater risk of mortality. People over the age of 65 tend to be more susceptible to the flu and its effects. Their immune systems become less able to activate the immune cells needed to clear the influenza virus from the lungs. They also become more prone to developing and dying from Acute Respiratory Distress Syndrome and a myriad of flu complications, the most common being pneumonia. According to the Dept. of Statistics Malaysia in the year 2020, pneumonia is recorded as the 2nd principal cause of death after ischemic heart disease.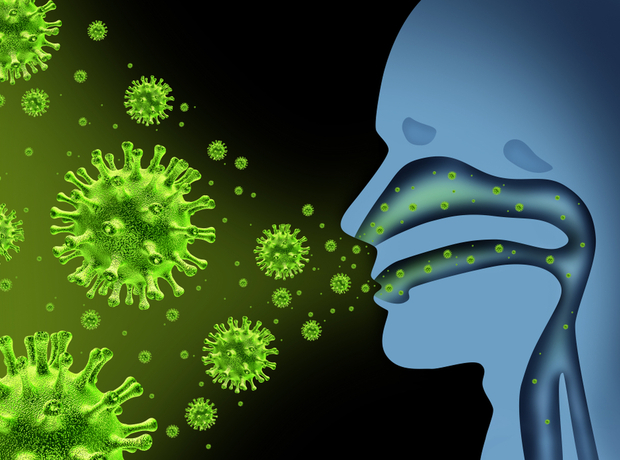 Both COVID-19 and influenza are spread by droplets and aerosols when an infected person coughs, sneeze, speaks, sings, or breathes. The droplets and aerosols can land in the eyes, nose, or mouth of people who are nearby, typically within 1 meter of the infected person, and sometimes even further away. People can also get infected with both COVID-19 and influenza by touching contaminated surfaces, then touching their eyes, nose, or mouth without cleaning their hands.
However, treatments for COVID-19 and influenza are different. Antiviral medicine is used for influenza can reduce severe complications and death, and they are especially important for high-risk groups. It's important to remember that antibiotics are not effective against influenza or COVID-19 viruses. People with mild symptoms of both diseases can usually be treated safely at home. There's a saying "Prevention Is Better than Cure, Better Be Safe than Sorry". The WHO recommends vaccinations to prevent severe influenza disease in higher-risk groups of people, especially adults over 65, people with asthma, diabetes, heart disease, kidney disease, and other chronic diseases, people who are pregnant, and children - age 6 months and older to get the flu vaccine each year.
In a nutshell:
The most effective way to prevent hospitalization and severe COVID-19 and influenza are the same. To get vaccinated with both vaccines.
The Centers for Disease Control and Prevention (CDC) also reported last year flu cases were down sharply because of physical or social distancing and masking measures to prevent the spread of the coronavirus. The CDC noted that wearing a mask and physical distancing offer protection from flu and COVID-19. Therefore, continue to follow prevention measures, such as maintaining at least a 1-meter distance from others, wearing a well-fitted mask when keeping your distance is not possible, avoiding crowded and poorly ventilated places and settings, opening windows, and doors to keep rooms well ventilated and cleaning your hands frequently. I believe, wearing a face mask even after the pandemic has passed, will still go on and be beneficial to all of us.
Stay safe to prevent both flu and COVID-19 infection through vaccination before they become a greater problem.