The Adventist Oncology Centre (AOC) is a one-stop cancer centre for various types of cancers, from breast, lungs, colon, stomach, to bones and others. The centre offers diagnostic scans like CT scan, MRI, PET-CT, and treatment options of surgery, chemotherapy, radiotherapy, targeted therapy, etc. The team practises Multidisciplinary Team Approach, where multiple specialists from different expertise areas come together to handle one patient.
Collaborates with National Cancer Centre Singapore (NCCS) to enable joint research and also bring in some of the most advanced clinical practices into Malaysia, the AOC is one of the Centres of Excellence in Penang Adventist Hospital.
We are making great things happen through the Adventist Oncology Centre (AOC). It is part of our plan for the future, to enable us to further uphold our standard of providing quality and safe healthcare services.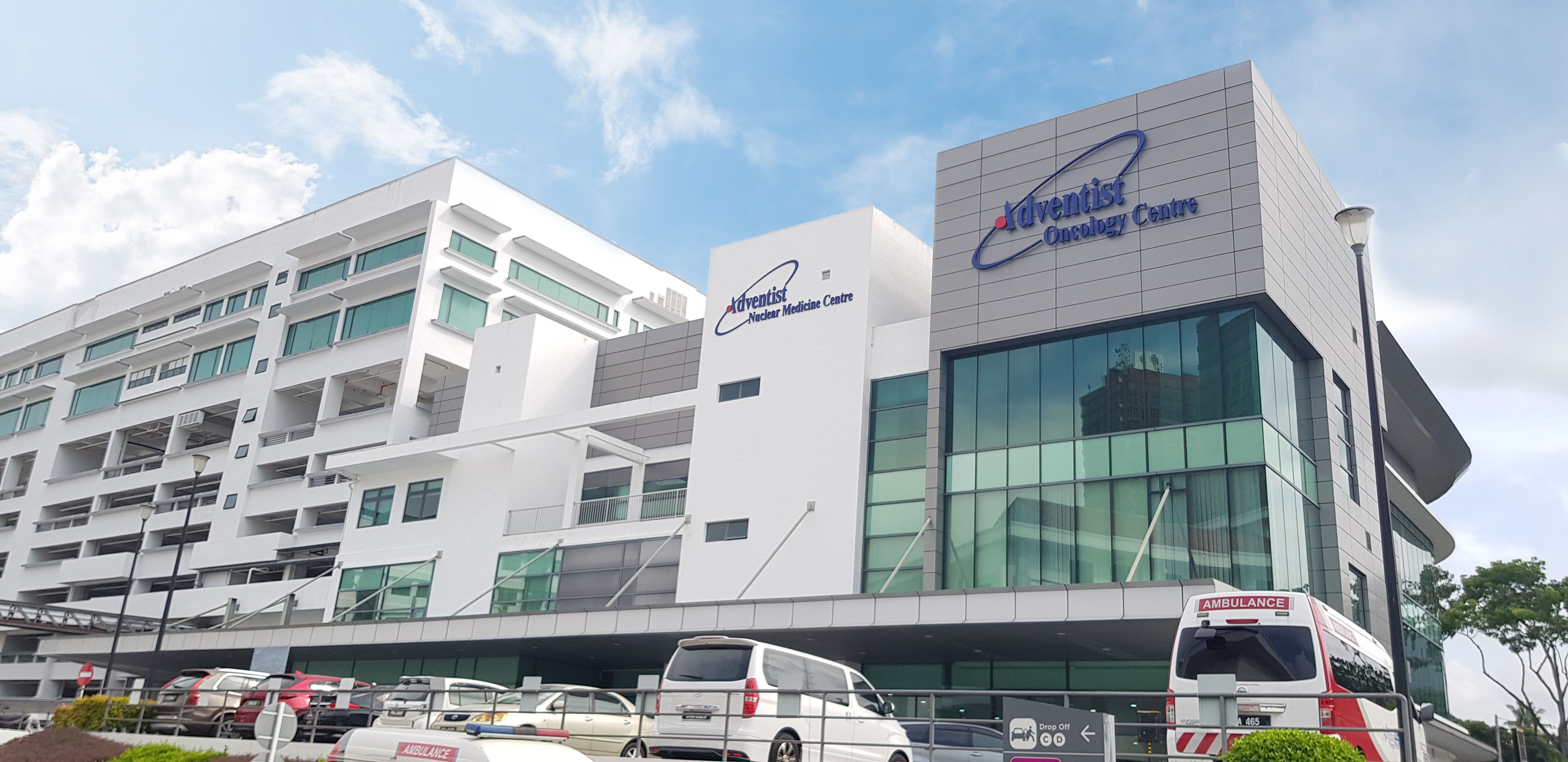 Services
Medical & Clinical Oncology
Cover the non-surgical aspects of oncology
Ionising radiation (radiotherapy)
Internal & external beam radiotherapy
Cytotoxic chemotherapy
Oncologic Imaging
Retrieve radiology images to enhance oncologists' understanding of the case they are treating
Computed Tomography (CT)
Magnetic Resonance Imaging (MRI)
Positron Emission Tomography & Computed Tomography (PET-CT)
Surgical Oncology
Focusses on surgical management of cancer
Clinical Trials
Access to promising new treatment methods
Facilities
Committed to enhancing patients' quality of life, the AOC is well equipped with:
Clinical Oncology specialising in Radiotherapy
Medical Oncology from the NCCS to enhance the oncology programme
MDT (Multi-Disciplinary Team)
PET-Scan
Chemotherapy administration day care facility
Comfortable recliner chairs
Conference rooms
Patient education area
"Wholistic" patient care
Multi-Disciplinary Team (MDT)
Multi-disciplinary team care brings together a group of healthcare professionals with relevant specialities to look into the patient's treatment and care options. Instead of having each specialist seeing the patient individually, they will work together to develop a comprehensive care plan. The team considers all medical, physical and supportive care needs, along with other factors that may affect the patient
This approach gives patient access to the right team of healthcare professionals. The team will work together to plan the most suitable cancer care option. This also allows them to review all the factors that may affect the treatment and help prevent unexpected problems.
Other benefits may include:

Reduce delays in treatment and referral to services
Less duplication of medical tests
Receiving appropriate and consistent information as the person providing it knows the team's treatment and care plan
With additional support from a dedicated team of experts at the National Cancer Centre Singapore (NCCS), the AOC is able to provide the best possible evidence-based outcome for the patient.
Contact Info
Please make appointment 2 weeks ahead to avoid disappointment
Our Consultant