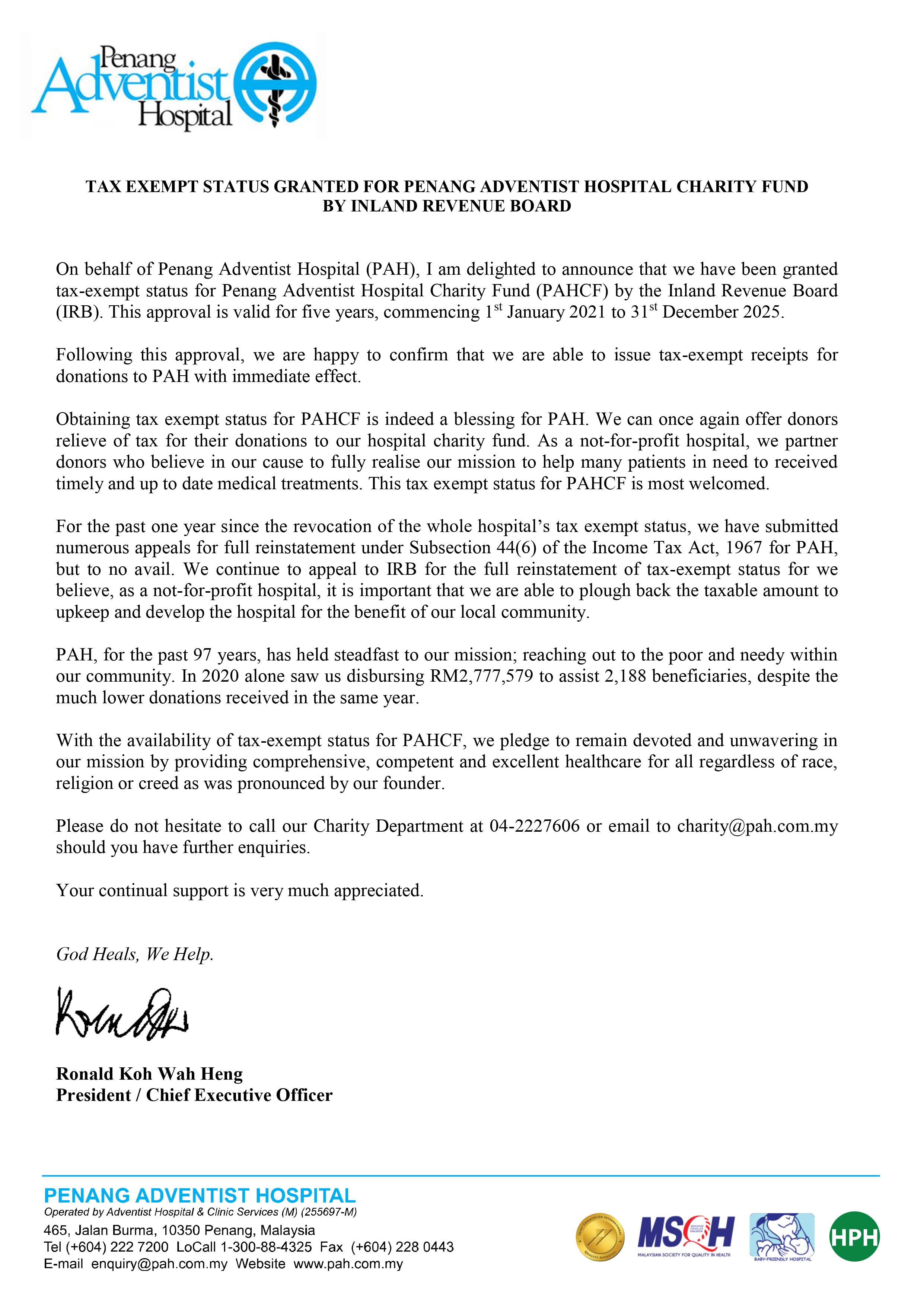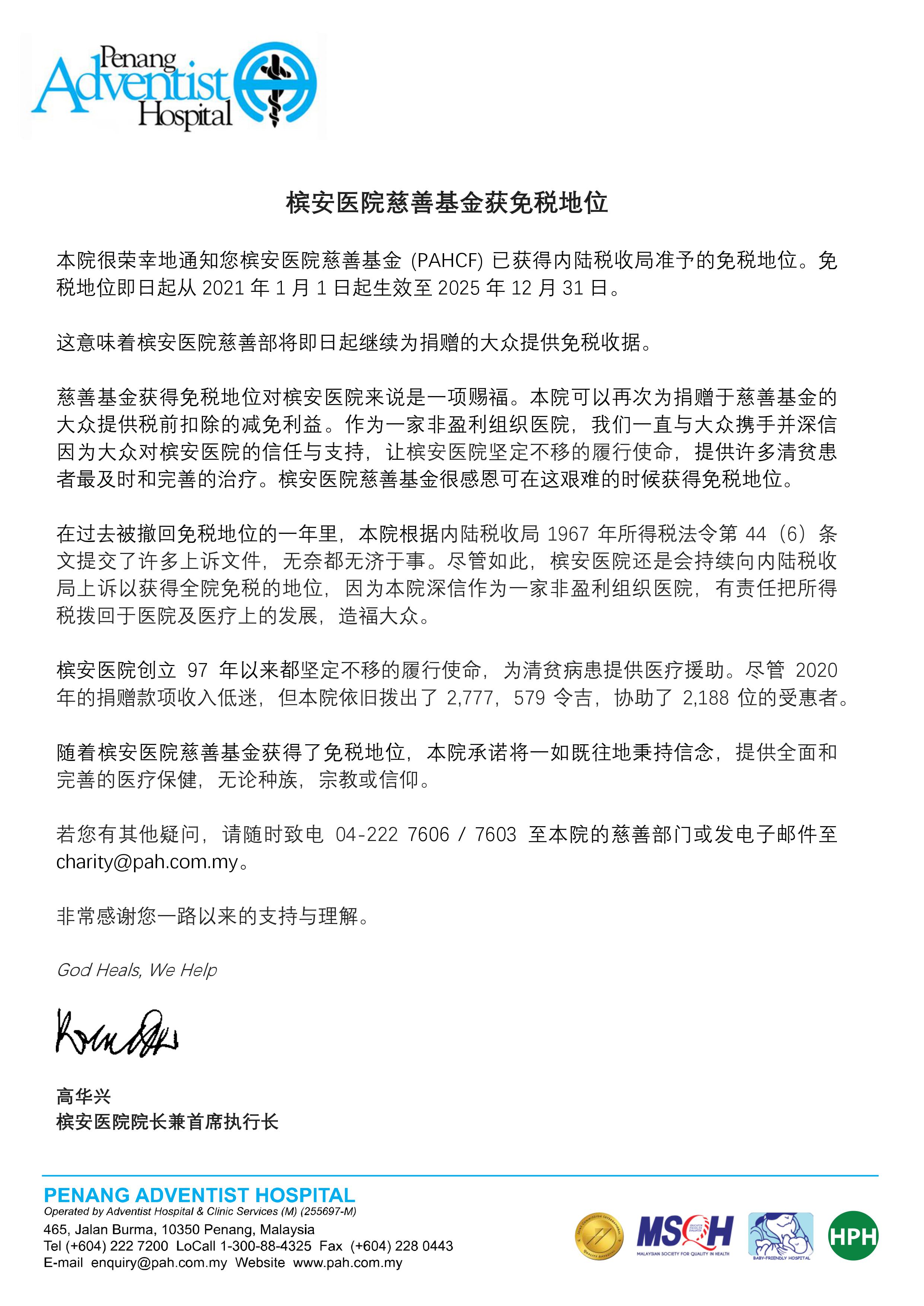 Every gift counts. No gift is too small.
You, too, can help the needy by donating to any of the above charity funds. Your gift will go a long way in supporting the charity fund of your choice. Let's touch a life today. Thank you!
---
Donate Online
Dr. J. Earl Gardner Fund & Cancer Fund
Bank: AmBank Berhad
Acc Name: Adventist Hospital & Clinic Services (M)
Acc Number: 082-201-200231-6
---
Patient Heart Fund
Bank: CIMB Bank
Acc Name: Patient Heart Fund
Acc Number: 7020-5871-08
Kindly send the transaction slip or transfer confirmation, your full name, full mailing address, phone number and email to charity@pah.com.my receipt coordination.
---
Alternatively:
you may donate through CIMB Clicks:

---
Contact Info
For enquiries, kindly contact us at: